In 1945, after the Allied powers defeated Nazi Germany in World War II, the Allies prosecuted Nazi leaders for international crimes, including aggressive war, war crimes, and crimes against humanity. These prosecuting nations included Russia, then in the governmental form of the U.S.S.R.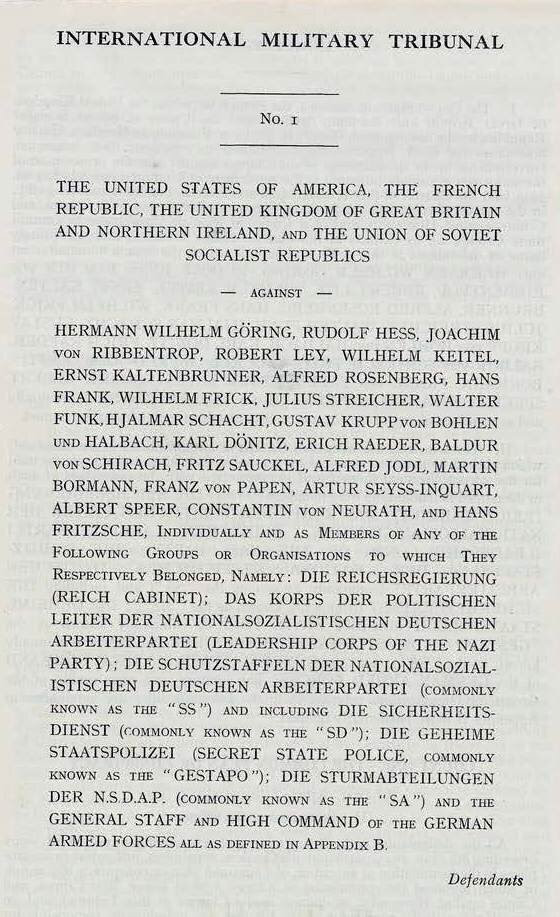 In this historic indictment, and in the Nuremberg trial that followed, Russia was part of prosecuting Nazis for specific crimes in Ukraine—the same criminal acts that Russia today is committing in Ukraine.
I recount the horrific details of these Russian-charged crimes in Ukraine in an essay, "Remember the Nuremberg Indictment," that will be published tomorrow in the New York Law Journal.
To read it, click here.